The Latina Center improves the health and well-being of our Latino community by providing leadership and personal development opportunities for all Latinos.
Celebrate with us at our 2023 Gala!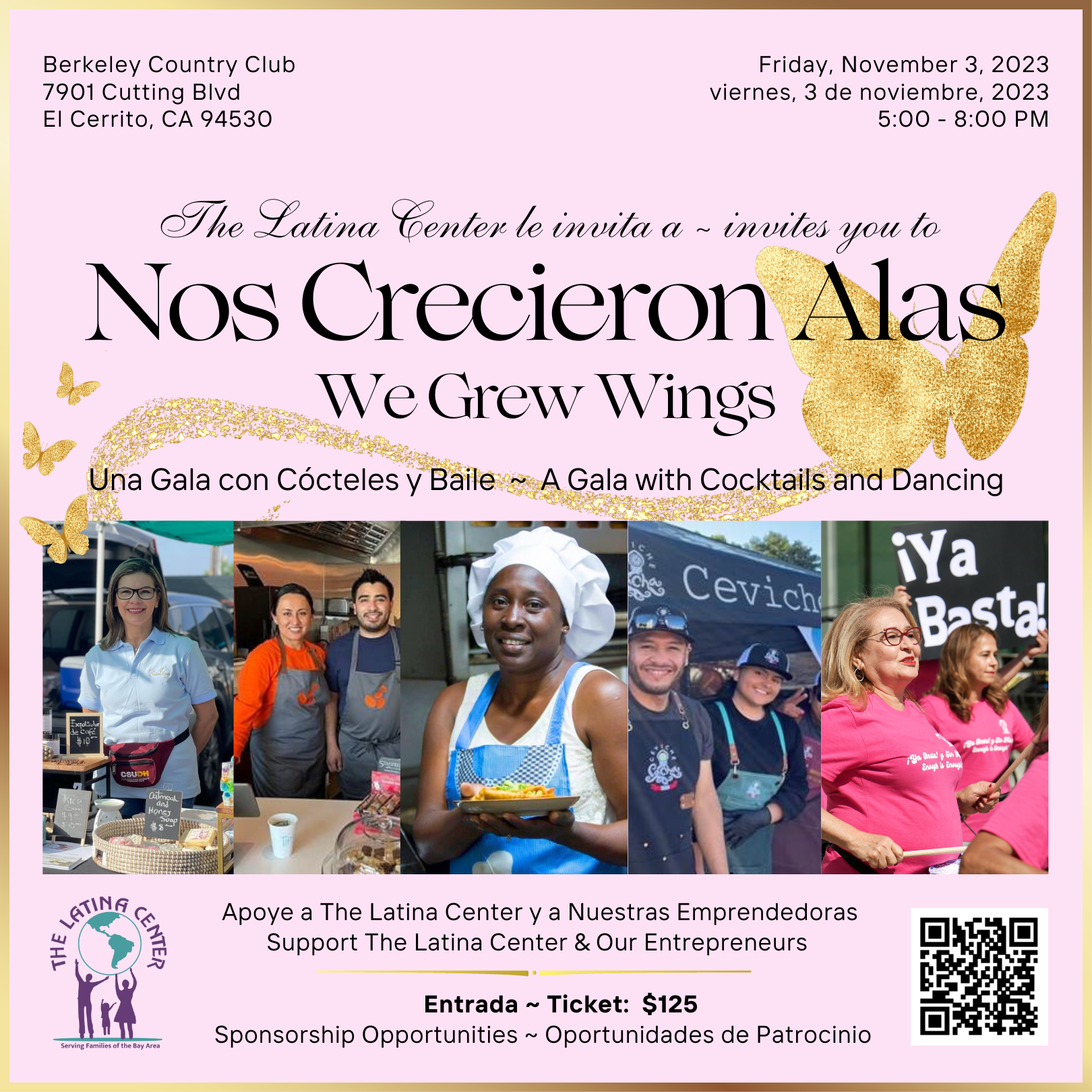 Nos Crecieron Alas / We Grew Wings
A Gala Evening with Cocktails and Dancing
Please join The Latina Center in celebrating 23 years of supporting personal and community transformation! We are so grateful for your partnership over the years! Enjoy live music from Sal Chicha while supporting us & our Microenterprise Program and its entrepreneurs! Buy tickets today or a sponsorship!
Friday, November 3rd / 5:00 – 8:00 PM
Berkeley Country Club, 7901 Cutting Blvd, El Cerrito, CA 94530
Tickets: $125
At The Latina Center, we invest in personal and community transformation. We are a community-based organization that supports the healing, health, well-being, and economic empowerment of Latinas and their families in Contra Costa County, California. We offer trauma-informed and culturally relevant programs and services. And, we partner with other organizations to create better systems, policy change, and racial equity for all. Our approach…it works. We are proud of the impact we've made over 23 years of serving our Latino community.
Programs
We offer 8 programs, ranging from our Women's Health Leadership Program to our Microenterprise Program.
Support Services
We offer services including Legal Advice related to immigration and Mental Health Services, among others.
Collaborative Work
We engage in local, regional, and statewide collaboratives, working together to support our communities including through policy advocacy.